Last night, I braved the wind to face the grill again before it gets too cold. This is one of our family's signature dinners, always a favorite.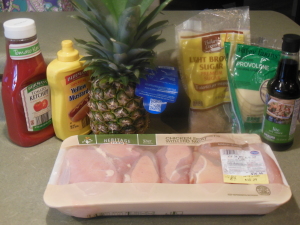 Hawaiian Chicken
4 boneless, skinless chicken breasts
1/3 c. packed brown sugar
½ c. soy sauce
¼ c. ketchup
1 t. yellow mustard
4 pineapple slices, fresh or canned
4 slices, provolone cheese
Mix together a marinade of the brown sugar, soy sauce, ketchup, and mustard and pour over the chicken breasts in a mixing bowl. You can grill it immediately or put it in the fridge for a few hours to soak up the flavor, whatever your timeline.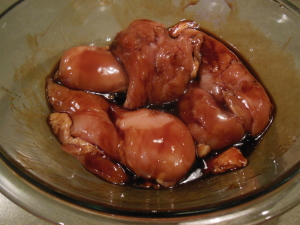 Grill the chicken until done, flipping once during the cooking process.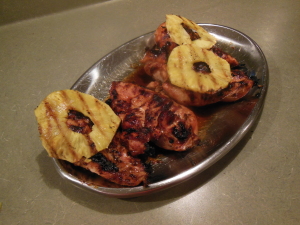 Add pineapple slices to the grill for a minute or two.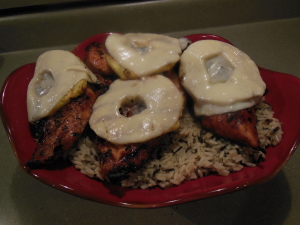 Top the grilled chicken breasts with pineapple slice and a slice of provolone cheese. Cover the grill again for a couple of minutes to melt the cheese.
Serve over Uncle Ben's Long Grain & Wild Rice. We always have mandarin orange salad with it, but will substitute fresh pineapple for the mandarin oranges since we just cut one up for this dish anyway.